I bought a bouquet of basil at the Boulder Farmers' Market. When I picked it up, I knew it was large. When I got it home, the enormity of this bouquet really struck me. What's a gal to do with so much basil? Pesto, of course.
I had raw hazelnuts in the house, so I decided on hazelnut pesto. I'd never made it before, but walnut pesto is great, so hazelnut pesto should be great, too. And, it is.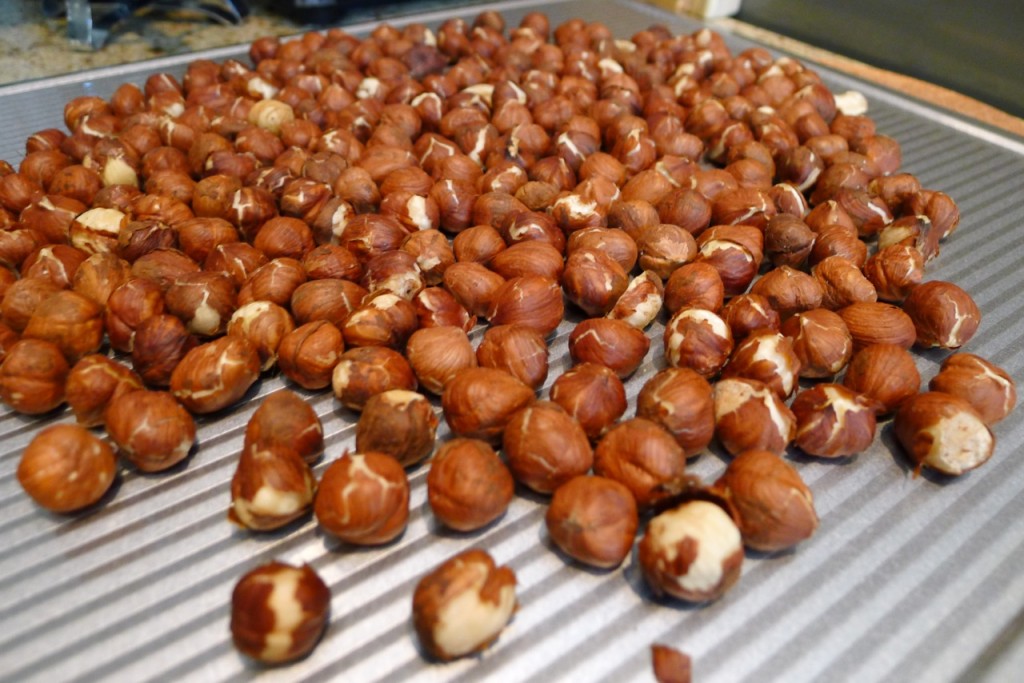 First, I roasted a couple cups of hazelnuts in the oven at 200 degrees until they became fragrant. Reminder: PAY CLOSE ATTENTION WHEN ROASTING NUTS! You turn your back for a second and they burn…
When they were cool, I peeled off the skin.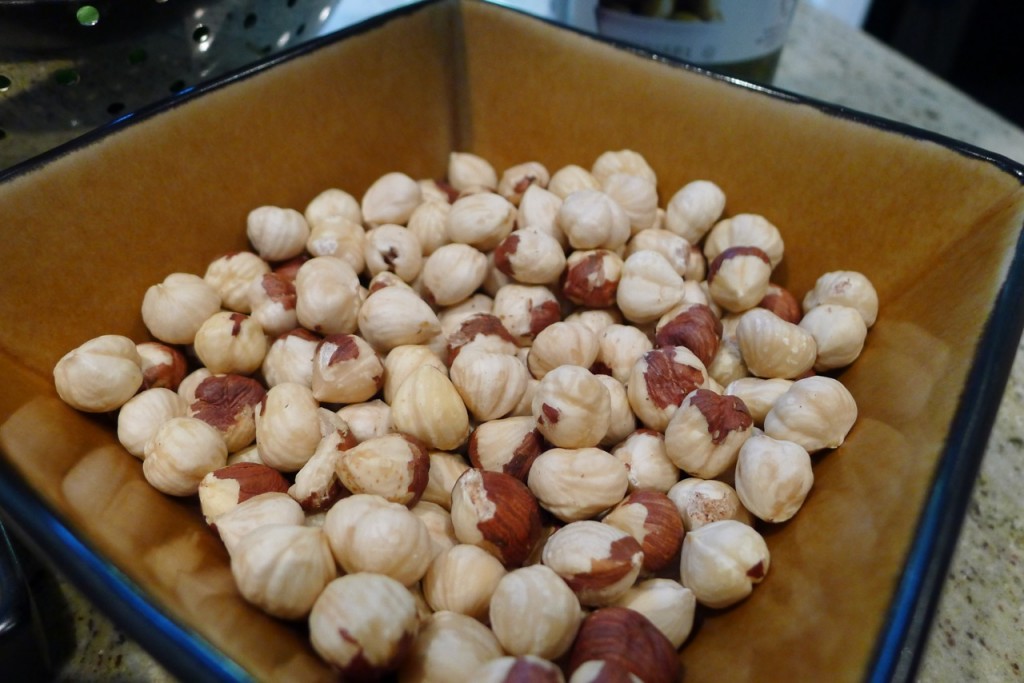 Then it's all quite simple. I peeled some garlic from the market, washed the basil, found my olive oil.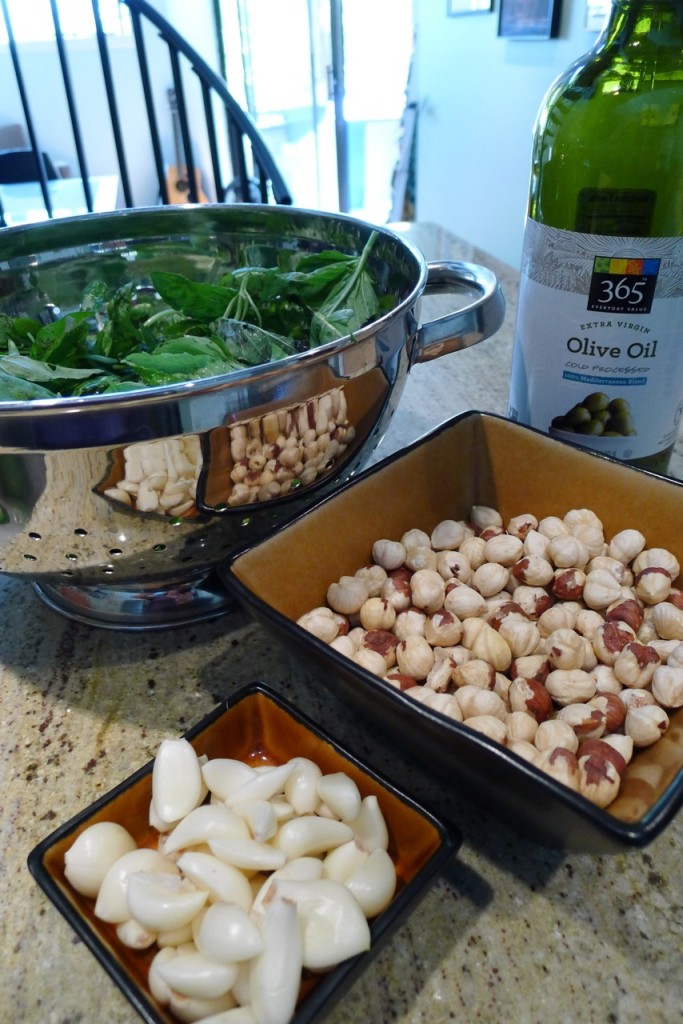 It took four batches in my mini food processor, plus a little sea salt and freshly ground black peppercorns, and I have multiple meals-worth of pesto.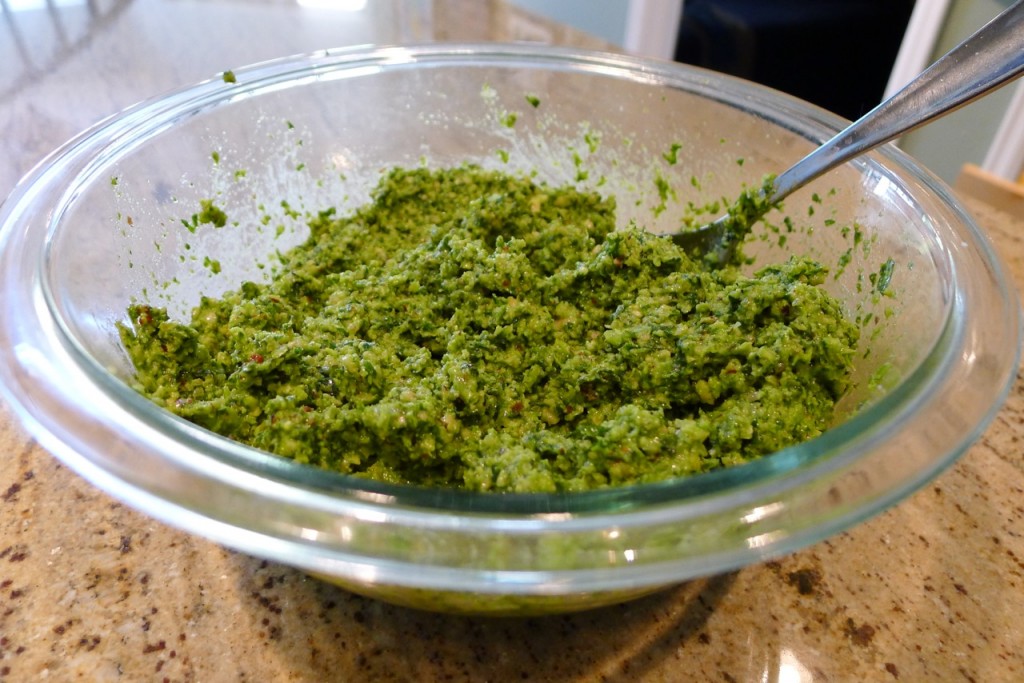 Finally, I filled two ice cube trays to freeze my pesto so I can enjoy the flavors of the summer harvest in the fall or winter. When I thaw my little pesto cubes, I'll add some grated parmesan cheese.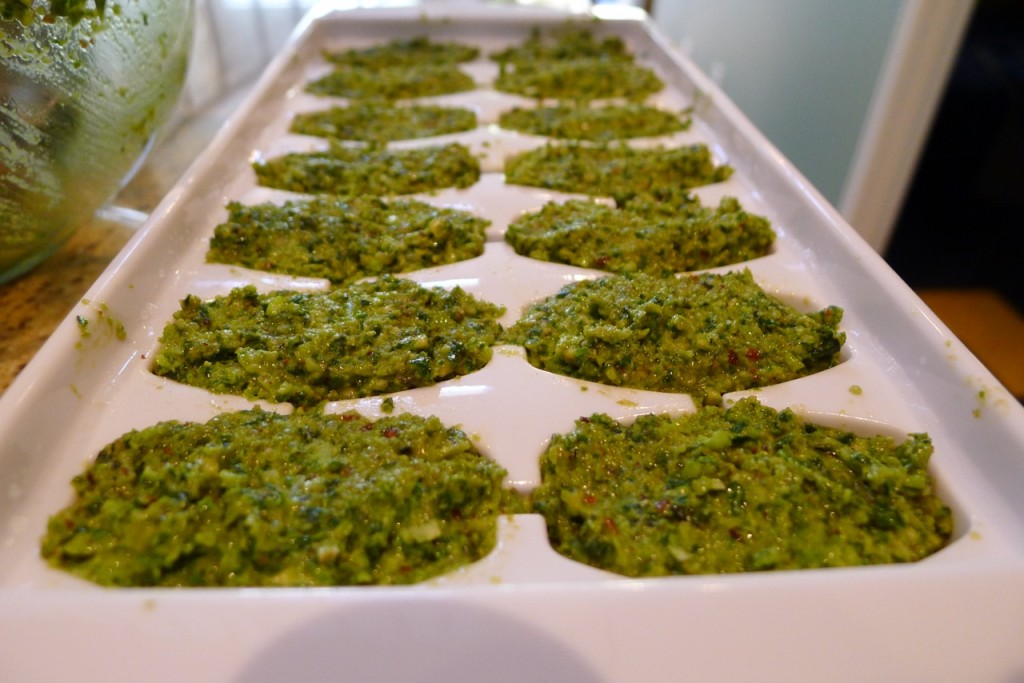 Enjoy!