We had just over an hour in Poole, so we ducked into a pub for a warm, flat beer, and checked Trip Advisor to see what sounded good. The Courtyard Tea Rooms came up as number 3 and had such great reviews, we decided to go there.
There are two rooms inside and an outdoor courtyard for dining or enjoying a tea service. As we walked through the first dining room into the kitchen, it became clear that this establishment had been a home and was converted to a restaurant. The woman working in the home-style kitchen was cooking all of the food and baking all of the cakes in what was hardly larger than most Americans' kitchens.
I had a fun time being introduced to Fentimans, a botanically brewed beverage. When it's served, it comes with a quirky card.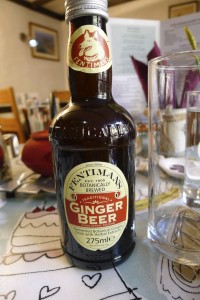 I advise reading the card and following the directions for a cute little laugh.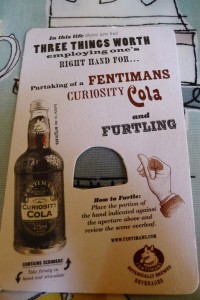 The card suggests that one's right hand is very useful for FURTLING, which, you'll find, it is.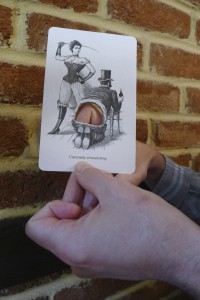 I ordered the soup of the day, which was vegetable soup, and it was served piping hot with freshly baked bread.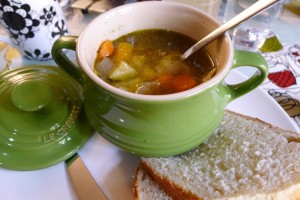 Fresh and delicious. Next was a cheese and spicy chutney sandwich with a side salad.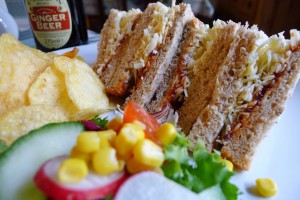 Sean opted for the frittata of the day, also served with a side salad.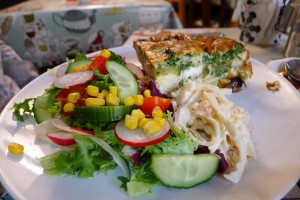 The service was spectacular, the food was fresh and well prepared, and the owners are clearly hard-working and love what they do. We were so glad to have trusted the good old Trip Advisor recommendations on this one.