August is here and Palisade Peaches are in their prime. Last year Chef Sean made some vanilla bean syrup for his canned peaches, and they were some of our FAVORITE jars to open in the winter. Looks like we've now started a yearly tradition.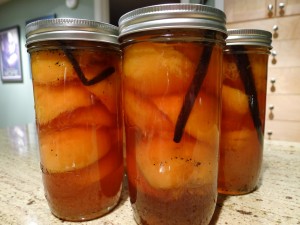 These peaches are pretty easy to make. This post here isn't the place to learn the basics of canning, so be sure to familiarize yourself with sterilizing jars, water baths, etc. if you've never canned before. I also don't have ratios and proper measurements… it's more of an idea for you home canners to try.
First, Sean made a vanilla bean syrup by boiling equal parts sugar and water with a couple vanilla beans that he sliced in half long-ways and scraped out the beautiful caviar-like black beads. He let this reduce and cool completely.
Next, the peaches were blanched, which means boiled for a few minutes and then plunged into an ice bath. This allows the skins to be easily removed.
When cool to the touch, he sliced them in half and removed the pits, stacked them in jars, covered them in syrup, and processed them in a water bath for 15-20 minutes. After removing the jars from the boiling water, set them somewhere and allow them to cool. You'll hear the pop of the lids after a little while, letting you know they're properly sealed. Store in a cool place until winter.
Enjoy!
If you read my blog, you'll know that I have been having a pretty intense love affair with cocktails lately. They're fun. I like to be around them… get to know them… explore their flavor profiles.
And since it all seems to boil down to flavor profiles at this stage in my cocktail affair, it's only right to explore the flavor profiles of this spring's Cocktail Element, created by my esteemed sommelier/mixologist friend, Evan Faber of SALT. Last month I infused some Chipotle Tequila. This month it is Vanilla Bourbon.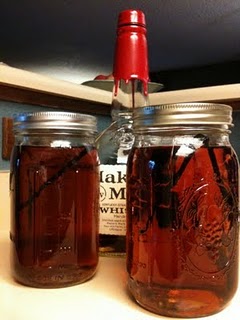 How do you make Vanilla Bourbon? Soak a vanilla bean in some bourbon. It's easy. I got some Madagascar vanilla beans from
Savory Spice Shop
and let them sit, whole, in a jar of Maker's Mark for 3 days. I used on bean per liter jar of bourbon. You taste subtle notes of vanilla in my vanilla bourbon, and it seems smoother to me than regular bourbon. Now I need to experiment with a vanilla bourbon cocktail. Stay tuned…
Every time I go into
Savory Spice Shop
in Boulder I seem to walk out with a new project. Last December my project was homemade vanilla extract. It's been ready for a few weeks now and I've been using my own version rather than store-bought stuff in baked goods. It's super easy to make at home. Here's how I did it-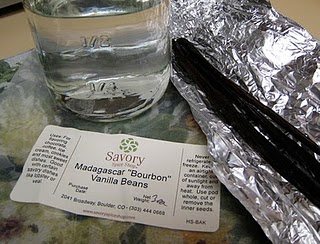 I started with a 3 oz package of Madagascar "Bourbon" Vanilla Beans (Did someone say Bourbon? You're speaking my language!). Slice the pods, scrape out the insides, chop up the pods into inch-long pieces, and add it all to a cup or so of vodka.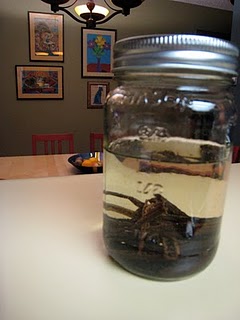 Let it sit a couple months, shaking it every few days for the first few weeks.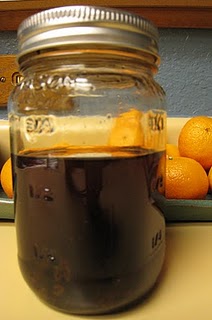 I took a few different shots of my mason jar.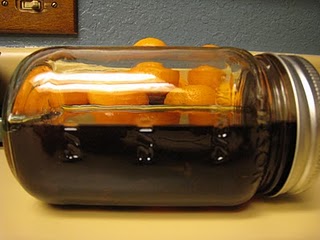 Here's a glimpse of the vanilla extract against light so you can see there are still vanilla beans in my jar. Leave all of that in there.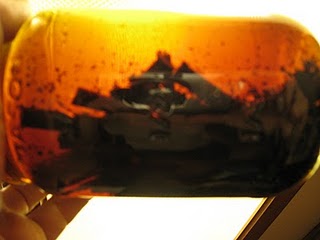 Use it as you would traditional store-bought vanilla extract, and since the vanilla beans stay in the vodka mixture, replenish what you used with fresh vodka to get more bang for your vanilla buck.