This time I made a hearty baked vegetarian burger.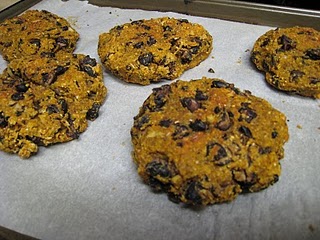 3 cloves garlic, chopped
1 can black beans- rinsed, drained, somewhat smashed with your hands
1 cup finely grated yam/sweet potato
1/3 cup yellow cornmeal
1/2 tsp Spanish sweet paprika
1 egg, beaten
pinch of sea salt
ground black pepper
Mix all of the ingredients together in a large bowl. Form patties with your hands and bake them (I lined a baking tray with parchment paper). Start with the oven preheated to 400. After 10 minutes, lower the temp to 375 and let them cook another 5 minutes or so. Flip them and lower the oven to 350. They should be done in another 5-10 minutes, depending on your oven. They'll be a nice golden brown and won't fall apart.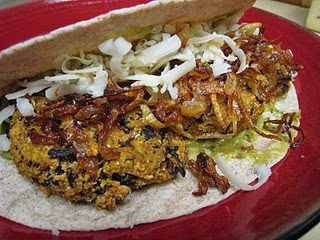 Enjoy!