La Última Palabra- A Dip and Sip Challenge
Piedra Azul Tequila invited A Bolder Table to participate in a Dip and Sip Challenge, which will be judged by Gabby Dalkin, featuring avocados for the dip and Piedra Azul Tequila for the sip. As the owner of Local Table Tours, I bring guests on weekly cocktail tours and have had my fair share of tequila sips and tails for years now, so I jumped at the chance to create an original tequila tail.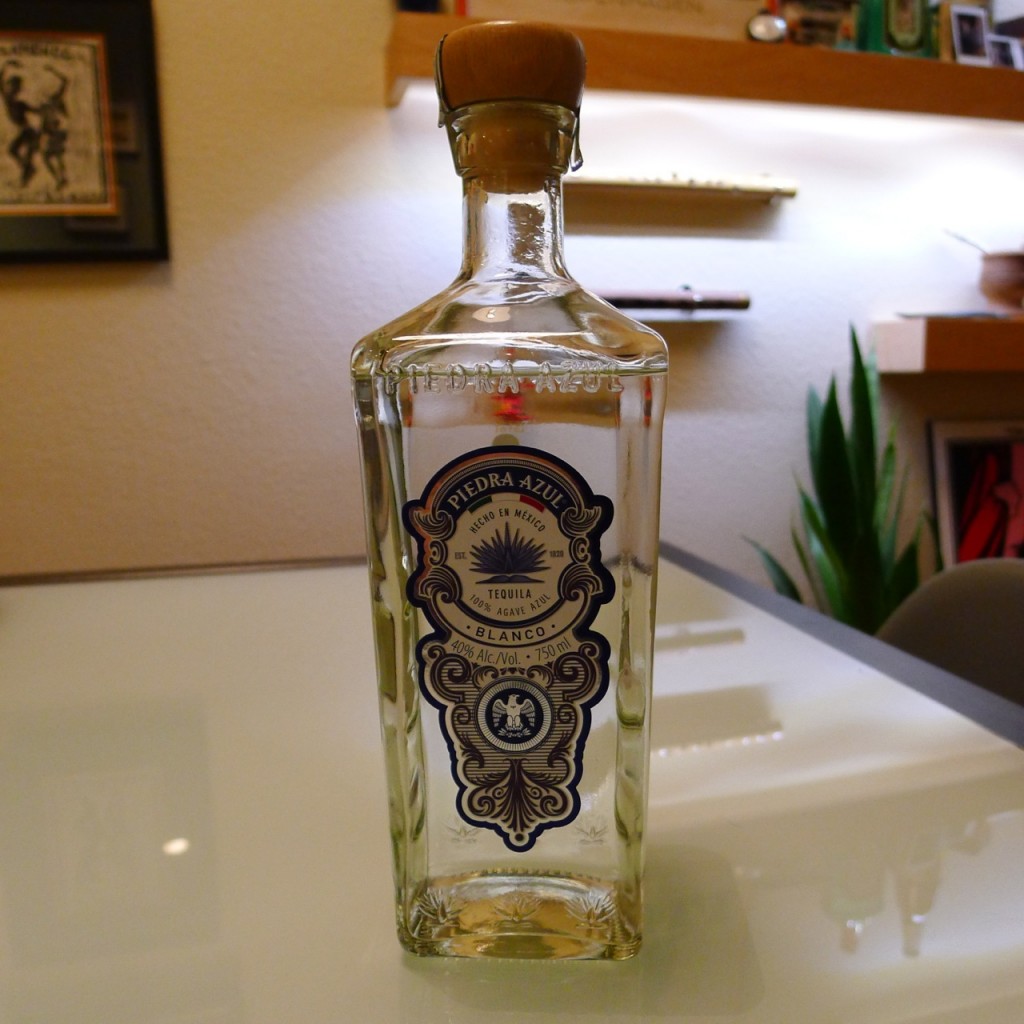 A bottle of tequila blanco arrived at my door, and I was pleased to see it was distilled from 100% agave azul. Here's a tip- when buying tequila, look for 100% blue weber agave or 100% agave azul on the label. Unless you're buying Sotol or Mezcal, tequila that isn't 100% blue weber agave can be distilled from all kinds of junk. Tequila law states that it must be distilled from at least 51% agave, so the remaining 49% could be sugar cane, cheap grains… anything, really. And, that's the tequila that easily leads to a hangover. (I learned all of this from "working" as a cocktail tour guide:)
As I was saying… I was pleased to open a box and find an un-aged bottle of silver tequila. I tasted it and found it perfect for a mixing tequila. When I sip tequila, I tend to prefer reposados, but blanco tequilas are great for a number of cocktails since they impart the clean notes of the agave plant, not oaky, woody notes from barrel aging.
I don't usually create my own cocktails because there is a well-trained group of bartenders in town who's bars I frequent when thirsty. So, I really had no idea what I was going to do until I ordered a classic- The Last Word- while on vacation in Boston, and got curious how a tequila version would work out. I was pleasantly surprised on my first attempt.
The Last Word is my friend Molly's favorite tail, and it's simple: equal parts Gin, Green Chartreuse, Maraschino Liqueur, and Lemon Juice, shaken with ice, strained, and often served in a coupe glass. Chartreuse, unfortunately, is really expensive, and having a bottle of Yellow Chartreuse at home, I wasn't inclined to spend another $70 on the green variety. Also, I didn't have Maraschino, but I did have a bottle of Roi René Rouge Cherry Liqueur (made by the makers of Combier, the BEST orange liqueur you'll ever taste). So, I improvised.
As I was working with tequila and am fluent in Spanish, I made a tail I call La Última Palabra- equal parts Piedra Azul Tequila, Yellow Chartreuse, Roi René Rouge Cherry Liqueur, and Meyer Lemon Juice. I added 3/4 oz of each to the glass mixing glass of a Boston Shaker. Next, I mixed French sea salt and Aleppo Pepper from Savory Spice Shop, of course, rubbed the rim of my glass in Meyer Lemon juice, and rolled the rim in salt and Aleppo pepper. This is a great tip I learned on my tours- prep your glasses before mixing the drink so you're ready to pour the drink as soon as you're done mixing or shaking to avoid a watered down drink that was sitting on ice.
Once I had an Aleppo Pepper Salted rim, I added ice to the metal mixing glass, poured in my tail, shook, strained, and enjoyed.
As I'm not always a fan of salt with every sip, I enjoyed half of my libation through a locally hand blown Di Nalo glass straw. These straws always help me keep it classy.